Letter to Seniors Class of 2020
Posted April 17, 2020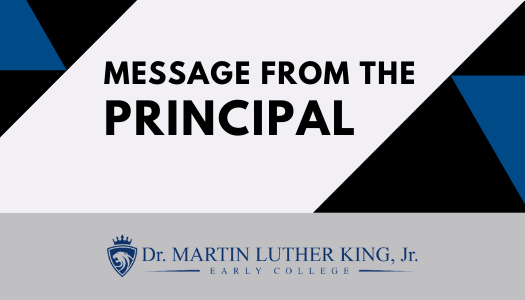 Dear Panther Senior Students and Families,
While this school year veered from the way we planned, our love for our seniors has not waivered. We can only imagine the emotions and feelings that our students are going through this year in learning the worldwide restrictions placed on society due to the COVID-19 pandemic. Our hearts go out to our seniors; we hear you. You are not forgotten.
We are working vigorously to ensure our seniors are still celebrated and acknowledged this year. Here are some of the upcoming highlights:
Social Media Highlights – In honor of our senior class, we have been highlighting our seniors daily. They have provided us with quotes and pictures to make this happen!
Signing Day – students were already recorded making their post-graduation commitments! This video is getting edited now and will be shown on May 1st! We will share more information on how to stream as it gets closer!
Prom – will be held virtually on May 9th from 7:30 to 9 p.m. Additional details to come!
Yard Signs – As a token of our appreciation for our seniors, custom-made graduate yard signs are currently in production.
In addition to the events above, we are offering two commencement options for your senior to be honored.
For the first time in graduation history, all 2020 graduates will participate in a virtual graduation on May 26th at 7 p.m. This
virtual ceremony will be produced and directed by an ACTUAL HOLLYWOOD PRODUCER! There will be a link sent out to
families as we get closer to the date and you will hear more about special features, including personalized recognition very
soon…
Additionally, Class of 2020 students will have the option to either:

Participate in an in-person Class of 2020 ceremony at Boettcher Concert Hall in December 2020. This option depends on there being no restrictions in place from the Governor or Federal Government re: social gatherings. Should there be social gathering prohibitions in place in December, this event will not occur.
Participate in the Class of 2021 ceremony at Magness Arena in May 2021
Additional senior surprises – We have some commemorative senior keepsakes, currently in the production process that we plan to share soon.
We hope that you and your students know and feel how much we appreciate and want to honor the hard work, sacrifice and dedication it has taken by them (and YOU) to get them to these milestones. We look to be there with you both every step of the way.
We will send out any additional communication with further details as we learn them.
Thank you again for your continued support and commitment to their future.
Respectfully,
Kimberly Grayson
Principal