CMAS testing-What You Should Know
Posted February 18, 2021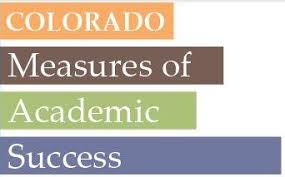 We want all parents to be informed about state testing this year.
There is no option to test virtually. All testing must be done in
person. If you have chosen remote learning for your student and
do not opt out of testing, we will expect your student to come
into the building to test. Please read the letter below for more
information and opt out procedures. All decisions around
testing must be made by Friday February 26th.
For all 6th-8th graders:
CMAS Parent Letter Middle School English
CMAS Parent Letter Middle School Spanish
11th graders:
To opt out of CMAS testing, follow these instructions:
https://drive.google.com/file/d/1E1E_BXnii-58r7K7dpTlf6POgvCl-A55/view