Concurrent Enrollment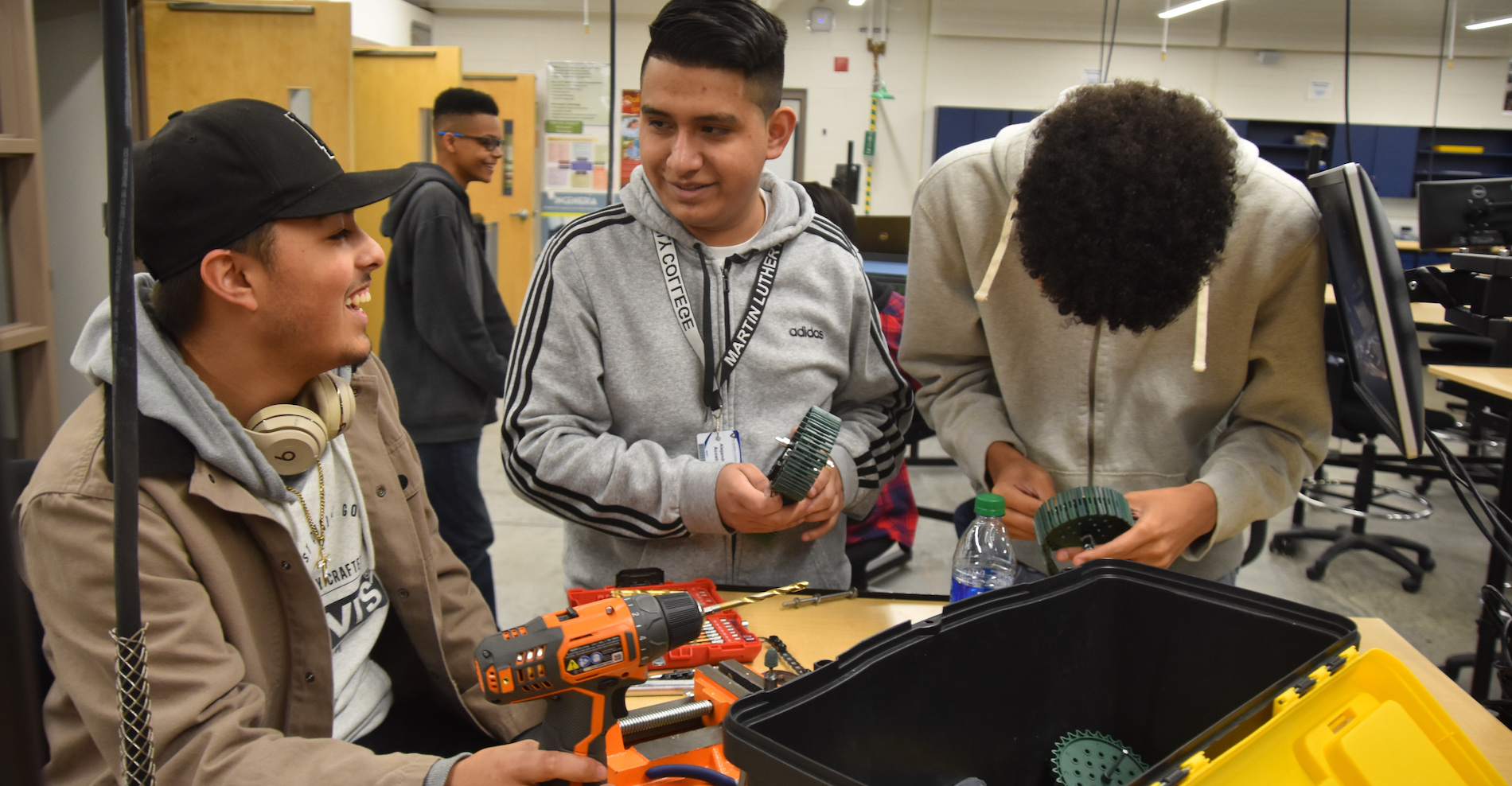 Concurrent enrollment is a program that allows DMLK Juniors and Seniors to earn free college credit while still in high school, giving them a head start on their college and career goals.
Students gain exposure to the academic challenges of college while in their supportive high school environment or on a college campus, earning college and high school credits simultaneously.
Things to consider:
Most college courses are 3 credits each. If your student took full advantage of this opportunity, students could potentially earn 24 college credits by the time they graduate! (24 credits usually equals one full year of college!!)
At the Community College of Aurora, one credit is worth about $147.42. If your student took full advantage of this opportunity (24 college credits), students could save at least $3,528 at CCA, and more at a state college/university.
If a student earns at least 12 college credits by the end of their senior year with a GPA of 2.0, students could potentially be eligible for a program called ASCENT, which would give your student a full year of college at a participating community college paid for by Denver Public Schools.
For more information, please contact the College Readiness Coordinators in the Future Center.